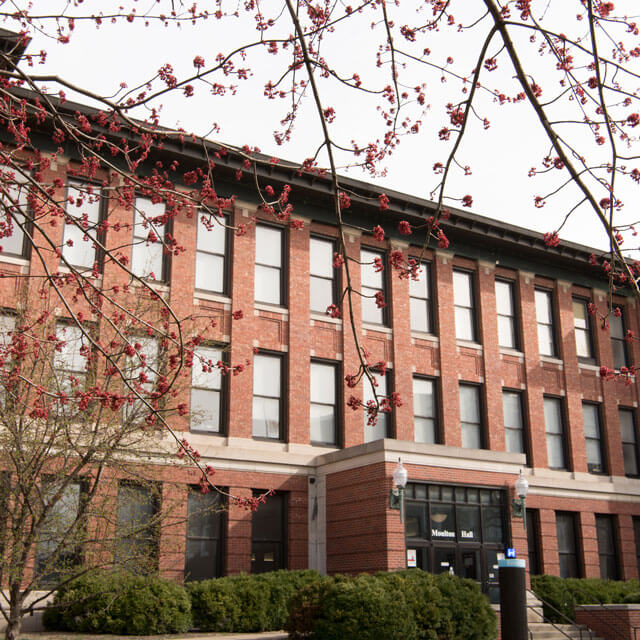 Mission Statement
The Office of the University Registrar is dedicated to assisting students and their families, campus partners, alumni, and community members with the utmost integrity, accuracy, and efficiency. We are committed to upholding university policies and state and federal laws, including FERPA and confidentiality of academic records, all while supporting the vision and mission of the university as outlined in Educate, Connect, and Elevate.
The Office of the University Registrar provides management and oversight of the following:
Publication of the Undergraduate and Graduate Catalogs
Curriculum submission process in collaboration with the University Curriculum Committee
Academic course and room scheduling including final exams and textbook reporting
Course registration and University withdrawal assistance
Maintenance of students' academic records including awarding of transfer and exam credit, awarding of degrees and certifications
Verification of academic eligibility for Teacher Licensure and NCAA, enrollment status, and degree completion
Administration of various entrance, placement, and credit exams
Collection and reporting of grades
Data and compliance reporting
Issuing transcripts, diplomas, and Apostille documents
Veteran & Military Services and Veteran's Study Center
Management of the Illinois Articulation Initiative and iTransfer Portal for the State of Illinois
FERPA (Family Educational Rights and Privacy Act) compliance
Free notary services to Illinois State University faculty, staff, and students.
Contact the Registrar
Stop By

Find us in 107 Moulton Hall.

Hours

8 a.m. - 4:30 p.m., Monday - Friday

Contact Us

Mailing Address

102 Moulton Hall
Campus Box 2202
Normal, IL 61790-2202
Registrar Offices
Services through Academic Records, Evaluation Services and Transcripts/Verifications can be requested at the Registrar Service Center in 107 Moulton Hall.
Registrar Service Center

107 Moulton Hall
Campus Box 2202
Normal IL 61790-2202

Veteran and Military Services

112 Moulton Hall
Campus Box 2204
Normal IL 61790-2204

Enrollment Verifications

Campus Box 2202
Normal IL 61790-2202

Curriculum Approval Processes and Catalog

Campus Box 2202
Normal IL 61790-2202

Evaluation Services

Academic Records

Campus Box 2202
Normal IL 61790-2202

Transcript Services

Campus Box 2207
Normal IL 61790-2207

Testing Services

103 Moulton Hall
Campus Box 2202
Normal IL 61790-2202